Flux Ico Review 2018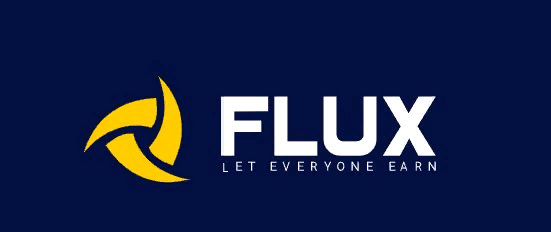 Table of contents:
FLUX platform
Goal
Benefits
Problems and solutions
How does it work
ICO Details
Conclusion

FLUX platform
It's no secret that the gaming industry at the moment is one of the most promising and large industries in the world, it was 2.3 billion active players in 2017 and generated 108.9 billion US dollars. At the same time, 31% of players want to play competitive games, but today all major platforms are grounded on games from e-sports, but there are other games that are very popular with gamers, but for some reason they are not represented on platforms, such games as: Paladins, Smite , Battlefield 1, Battlegraunds and so on.
Online broadcasts in the gaming industry are just beginning to evolve, so in 2017 only Twitch collected on its platform 3 million active users, not to mention YouTube which for the month grew by 330%.
FLUX is a unique global gaming platform that integrates all parts of the gaming industry into an ecosystem. Thanks to the service, the gaming community, as well as distributors, game vendors and developers will be able to turn their gaming activities into money using the FLUX COIN token. FLUX is also a platform for competitive games and tournaments, a market for game products, a platform for online broadcasting of games and funding of game projects.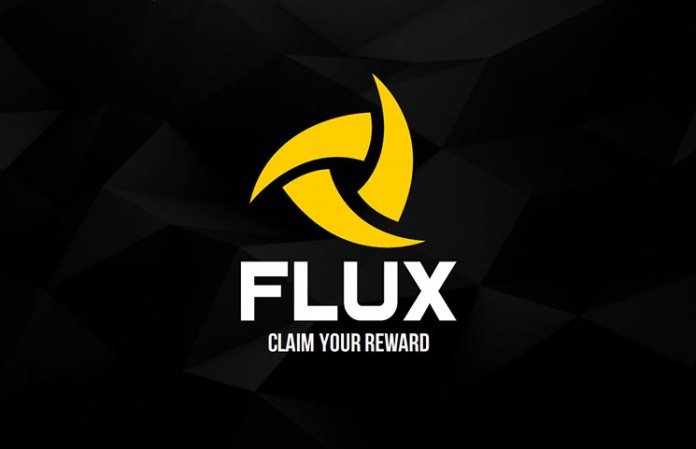 Goal
The goal of Flux is to combine the best qualities of all gaming platforms and allow you to earn Flux tokens on your platform, which can easily be converted into a currency or a crypto currency.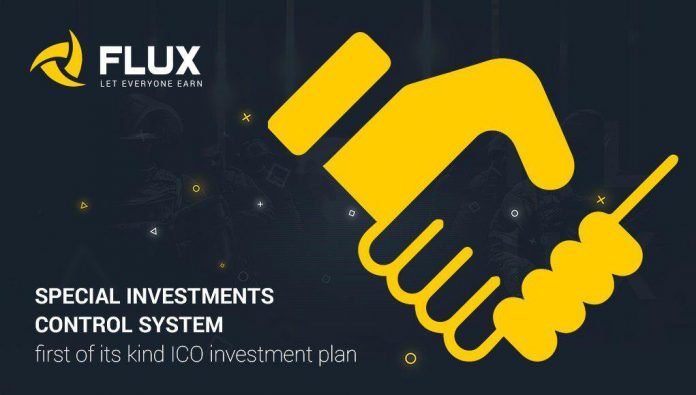 Benefits
• Advantages for players:
You can earn money by playing your favorite game;
There is support for mobile games;
There is a great choice between games;
Easy intuitive platform interface;
Every day available assignments (chelendzhi), with the help of which you can earn;
Regular tournaments, even if you are not a cybersport;
It is possible to download your platform account;
A huge community
Transparency, security and decentralization;
Completely confidential, you can not worry about your personal data;
You can play paid games for free, after viewing the advertisement.
The platform is available on platforms such as: Windows, MacOS, Linux, Windows Phone,
IOS, Android platforms.
• Advantages for developers:
Quick registration and simple procedure for opening an account on the platform;
Convenient and fast passage of game verifications;
You can earn income from each game session;
There are no commissions for transactions, in competitive games, and a minimum commission of transactions in non-competitive games (2%)
Support 24/7 from the Flux platform;
A large number of tournaments on the platform.
• Advantages for traders:
The ability to sell and buy game items using tokens (speculate);
Ability to create skins for games;
Carrying out voting on the platform, thereby more deeply recognizing your client.


Problems and solutions
Despite the success of the gaming industry, there are some serious problems in the industry, including the following:
Monopolized:
Game suppliers pay 30% of all revenues to the market, while players do not receive any profit from today's gaming system. All selected gaming platforms are centralized and monopolized.
Unreliability:
Trading processes can be extremely complicated. Platforms that offer earnings in exchange for a game are usually unreliable. We've all seen sloppy advertising websites based on online advertising based on this model.
Diversification:
Flux sees today's ecosystem of games as diversified. This industry is much more than just playing games, and yet players need to use several platforms for trading, streaming, product development and advertising.

How does it work
Flux plans to solve all of the above problems, creating an all-in-one platform for the gaming ecosystem. This platform consists of matchmaking, tournaments, smart contract system (for P2P matchmaking), a system of rewards and donations (for streamers) and opportunities for investors to participate in the platform.
There will also be a trading system and a store with a 0% commission. In addition, the developer market will also be available with a 0% commission.

ICO Details
Token Token: FLUX
Token: FLUX - ERC20 token, built on the blockbuster Ethereum.
The public token will begin on April 17
Soft Cap: REACHED
Cost of the Token: 1 FLUX TOKEN = 0.5 $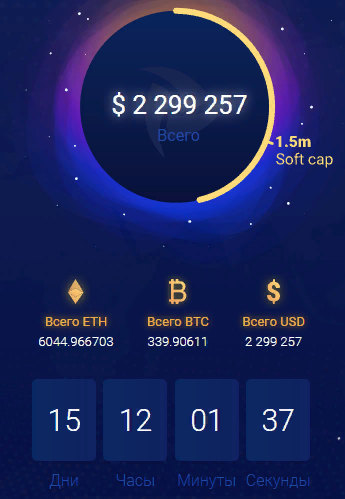 Conclusion
The Flux team, absolutely all its employees are working for the benefit of the company and are always ready to help in any matter. They are always in touch and do not lose sight of. Indeed, at the current moment, when we are talking about ICO projects, this fact is very important. All the prototypes made by the Flux development team are publicly available, right now you can familiarize yourself with and try out this system. Flux participates in every possible crypto, blocking forums, conclude serious contracts. After reading this blog, you probably will have questions. Be sure to ask them in the official Flux sources.

More information can be found here: