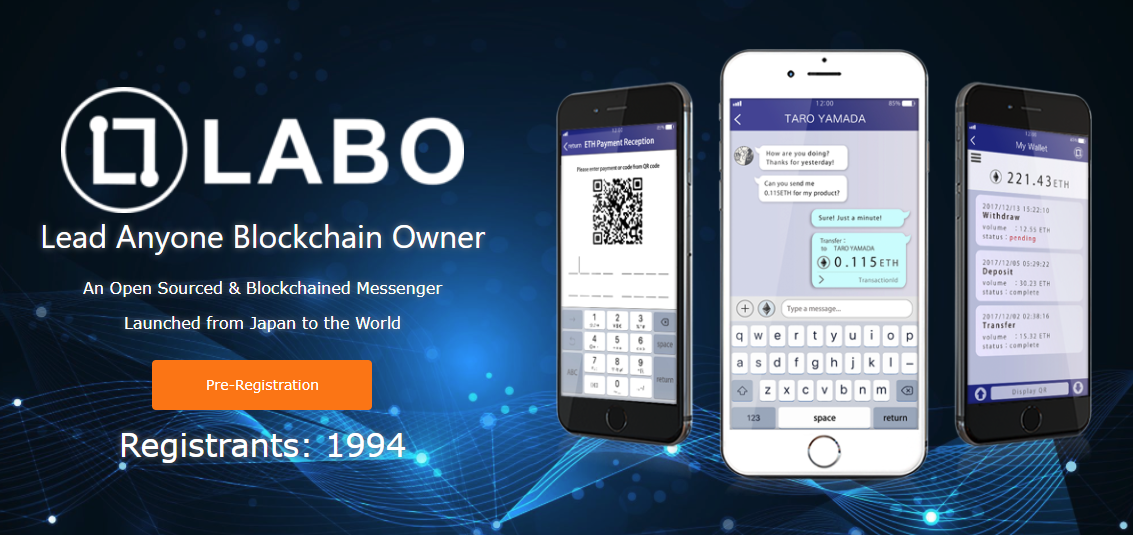 I'm constantly looking for new blockchain projects and stuff and recently found this one called LABO, which really caught my attention since is a messenger system based on the blockchain, so I thought this project may be the start of a new era of DAPP based ICOs so what's LABO really about?
As their whitepaper says: LABO is an open-source messaging platform which is also a social network that works based on the ethereum blockchain.
But how is it different from usual messenger apps such as Telegram or Whatsapp?
John sends a message to Ana, this message has to go to a server first and then is sent to Ana, this is the way most of messenger apps work, which means that the service and information is managed by the company who owns these servers (Telegram, Facebook, and WhatsApp in this case) and anyone who can gain access to this servers will have access to all conversations around the world, these companies are also in control of the services so everyone is attached and must accept any changes if they would like to continue using the service. LABO on the other side is based on the blockchain technology which means there is no server or third party involved in the messaging process, John sends a message to Ana and the message goes directly to Ana. In the case of groups, they will be encrypted, this means that only the group participants will be able to see the messages and admins will be the only owners of the group's private key so even if someone gets access to the chat's log he won't be able to decrypt as only the admin has the private key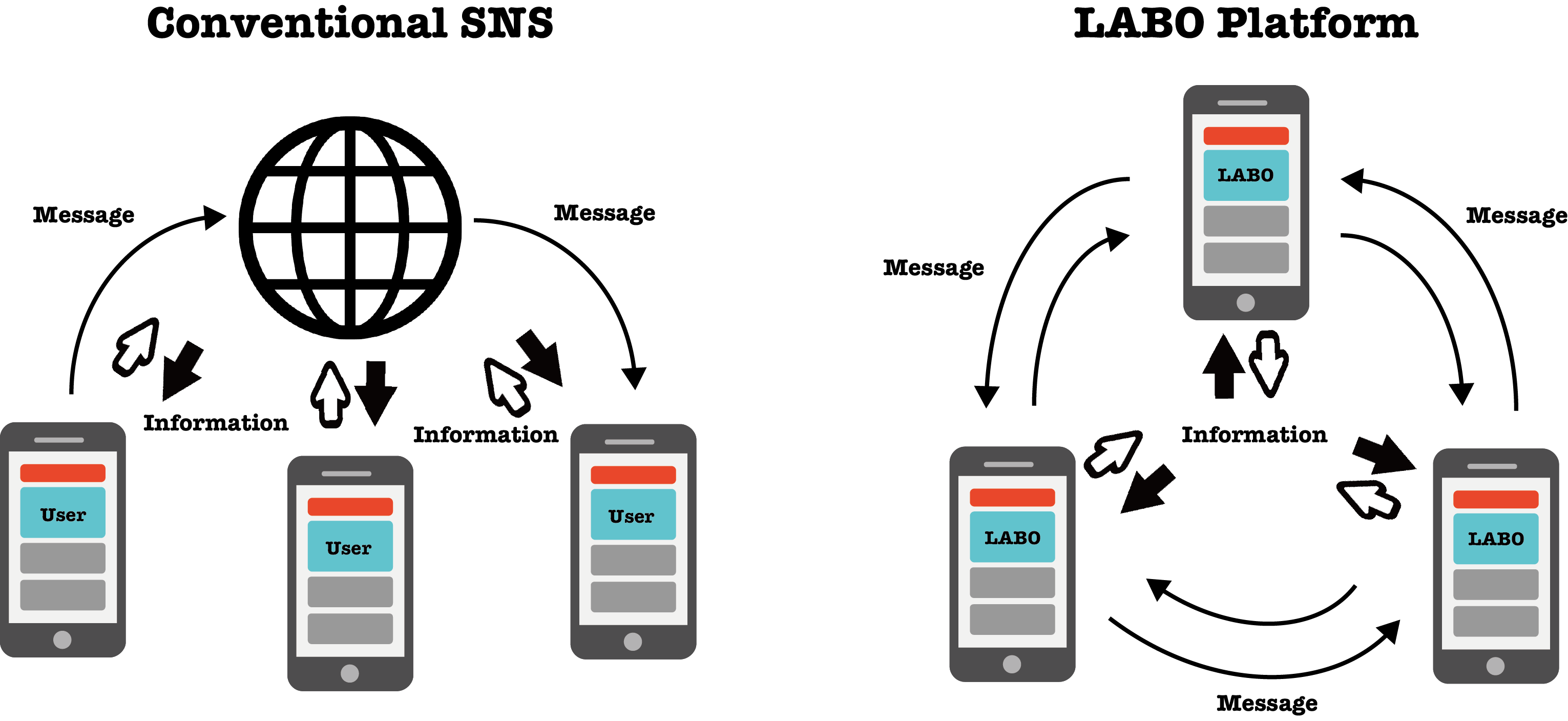 But that's not all, LABO works as your wallet giving you the power have your tokens or ETH on your smartphone and you will also be able to send ethereum to your friends and family as easy as sending a message and as it doesn't have to go through any exchange of financial organization the fees are lower.
The ICO project is based on ethereum's network and will be based on the common ERC20 tokens, presale starts on Jan 22th and will be ongoing until the 24th with a 20% Bonus and a minimum investment of 30ETH and maximum 150ETH and sale starts on the same 24th until Jan 27th with 14% bonus and minimum investment of 0.1ETH maximum of 100ETH and the last part of the main sale will be from Jan 27th to Jan 30th with a 9% bonus when you buy, unsold tokens will be burned 3 months after ICO
You can also join their bounty program and get some tokens before their release, here is a complete list of useful links for the LABO project:
Official ICO Announcement
Bounty Thread
Website
Whitepaper
Twitter